Kimani – the one that attracts a gathering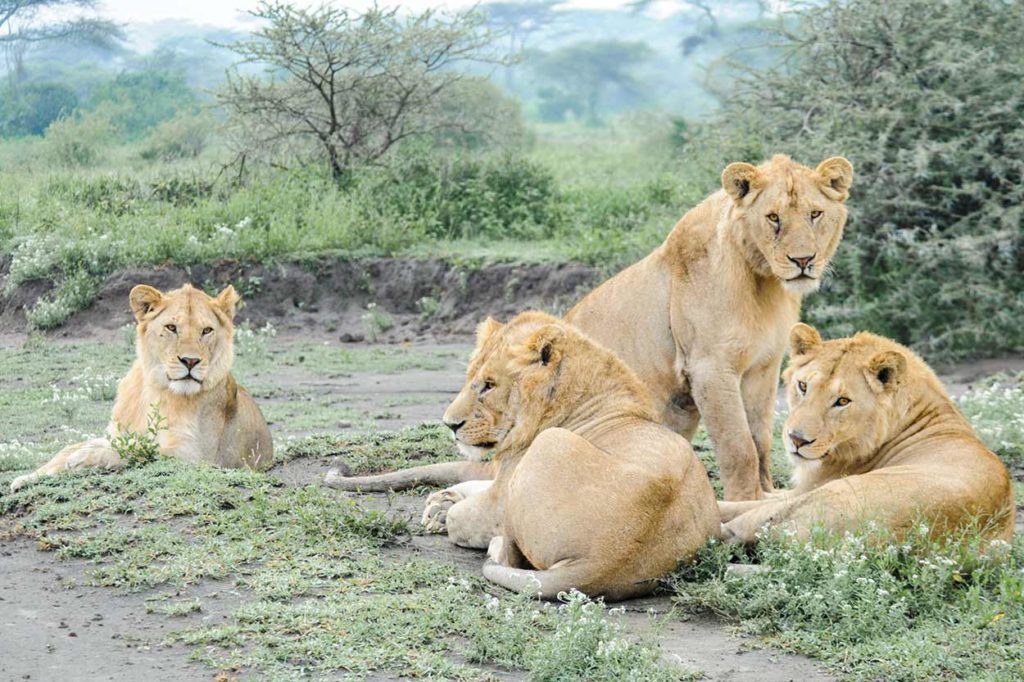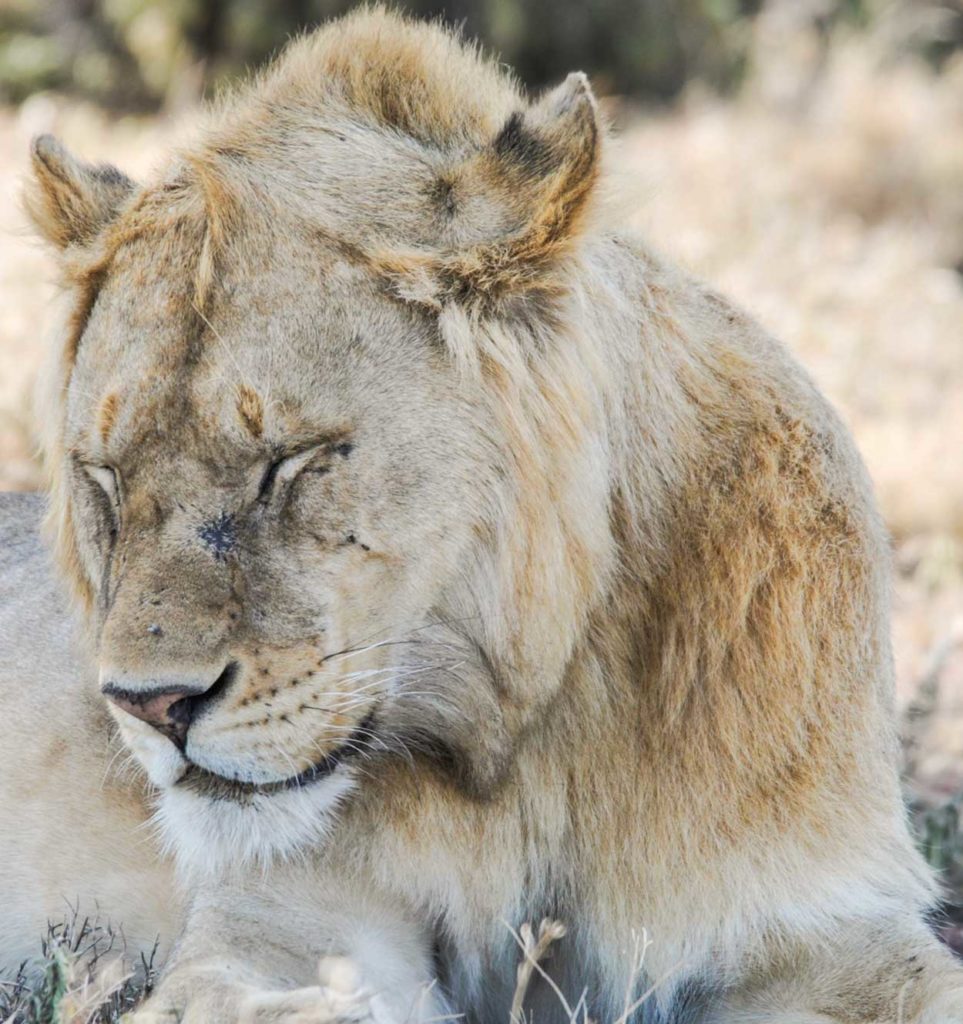 Here follows the story of Kimani – meaning the special one, the one that attracts a gathering. Last New years' eve, before the last family left from the Irkaa, they had two of their cows attacked by lions. An unusual attack, in that the lions attacked in an open area visible from the homestead while it was still daylight. Further, the following day some of these lions stayed around, only barely hiding in flimsy bushes. This appeared to be a group of lions naïve to the dangers of community land. Who were they?
During rainy season 2016 we kept getting reports of a group of 13-14 lions in Irkaa valley, a valley by Olduvai gorge. This is part of Ilchokuti Kinyi's zone, and his home place during the dry season. People and their livestock moves away from here at the start of the rains, and the area fills with migratory herds of wild herbivores. Those herds had obviously also attracted a pride of lions. The group had one adult male and a mix of adult females and juveniles. It did not match any of the prides we know from the nearby Ndutu region. Often Kinyi found spoors from those lions, but as he was monitoring on foot he could not approach for identification. Every time we went searching in a vehicle, lions were nowhere to be found. This group remained a mystery to us.
As people started returning to the Irkaa area, the lions were still there, roaring on most nights and feeding on remaining wildebeest. We also received a few reports of lions circling around and attacking bomas. By now footprints told that the group had reduced to one male and three females. Finally in June we managed to find them. There were three females, including one aging granny, a litter of tiny and noisy cubs, and a majestic looking male with large blond mane. They appeared used to vehicles, and we could easily approach them to take photos and identify them. To our surprise we noticed that one of the females had a VHF collar, of the kind used by Serengeti Lion Project. Kumbe! We had found the missing Mukoma Mischief, a pride that have their usual territory in central Serengeti N.P. That a whole pride moves for this far, this long, AND have cubs, is very unusual.
Scrutinizing our lion database, we also found a match with the male. This was SS24, a male born December 2011 in the Simba Separator pride from neighbouring Serengeti, and that occasionally visits Ndutu.
Kinyi was beyond excited. He now had a collared lion he could track in his zone. This would help him find the lions, and protect them effectively by warning herders. People grew very tolerant to "Kinyi's lions". Also the NCA rangers came out on numerous trips to check on the lions, needing Kinyi's help to find them. SS24 became this male that everyone wanted to come and see, someone that attracts a gathering – he became "Kimani".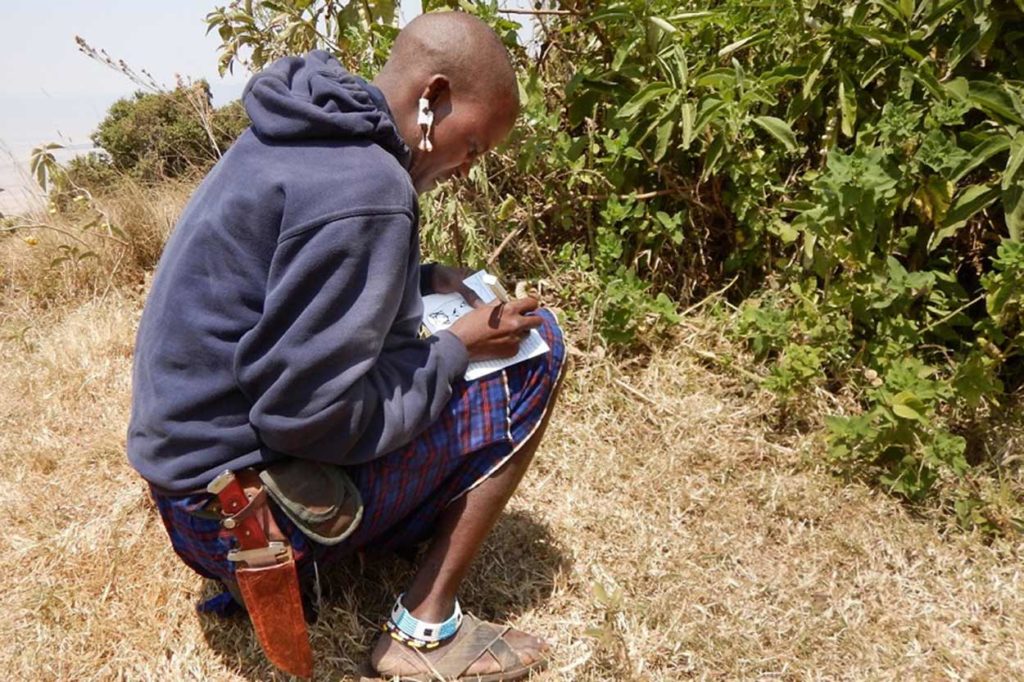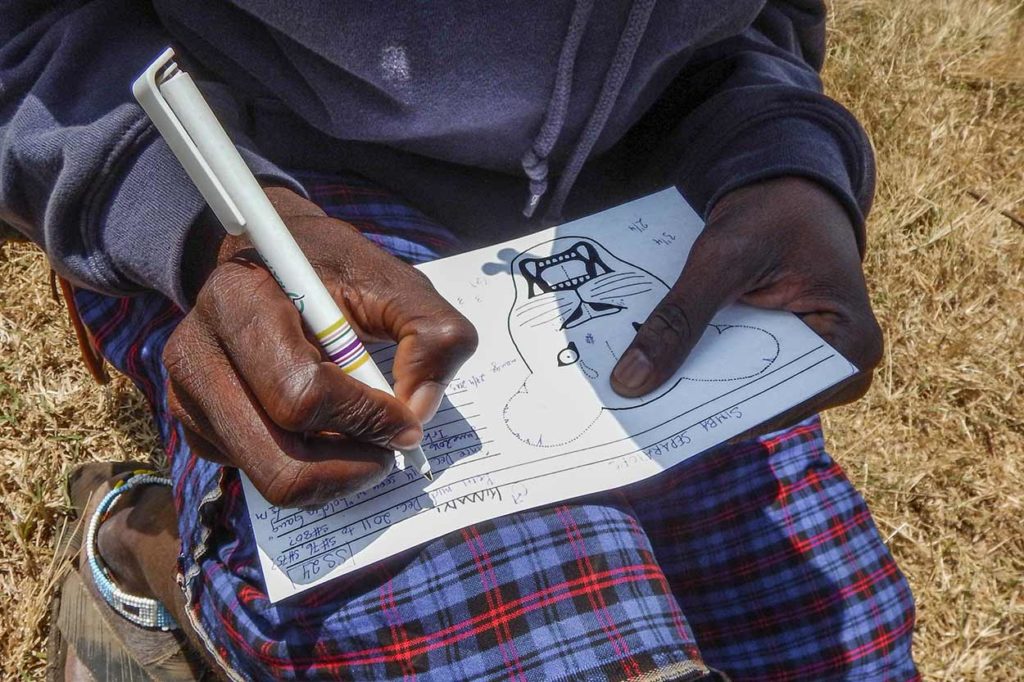 The situation with a stationary group of lions in Irkaa, a place that in dry season fills with large number of homesteads and large herds of livestock, and lacking good hiding places, was not a lasting situation. In August conflict erupted as some goats had been attacked, and before the retaliatory hunt could be stopped the youngest female MM01 got speared. The rest of Kimani's group scattered – and we have not seen them since. Most likely they went to safer plains into the nearby Serengeti N.P. We, Kinyi not the least, are now waiting eagerly and anxiously for the new rains to start – maybe that will bring Kimani back to us.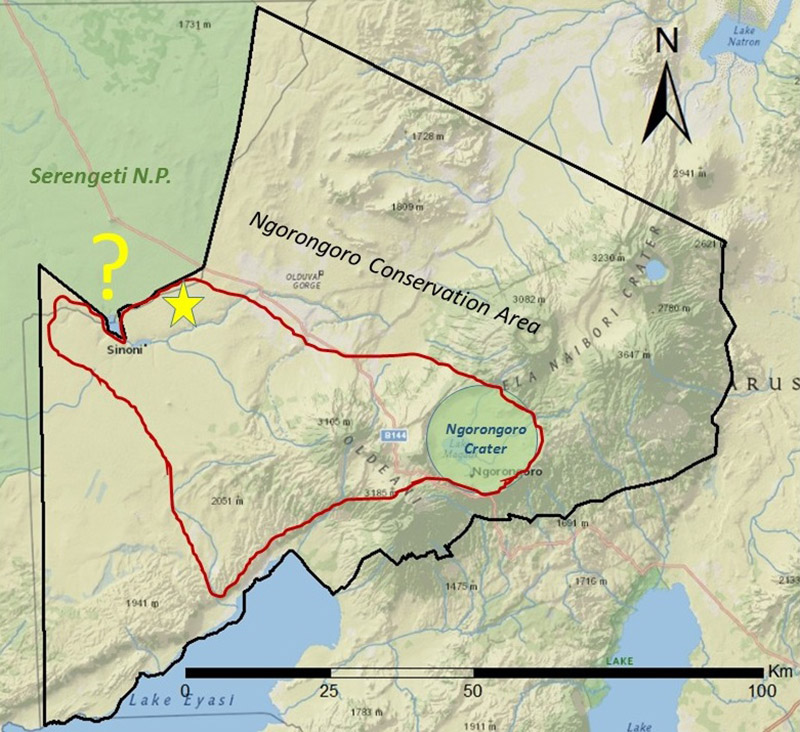 Kimani was last seen in July 2016 in Olduvai Gorge where he was a resident of the Irkaa pride. When the area filled with livestock and people in the dry season the lions moved on and we never saw him again.