Museum – living in the void
Museum was born April 2012 in a 7 cub cohort in Ndutu's Masek Pride. His father was Mr. C, aka NN49, of the Naabi pride in nearby Serengeti.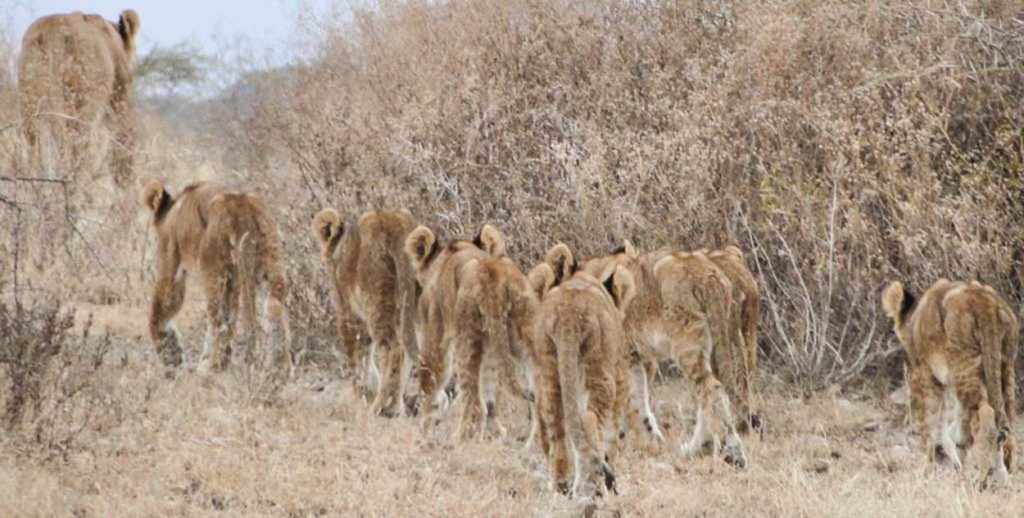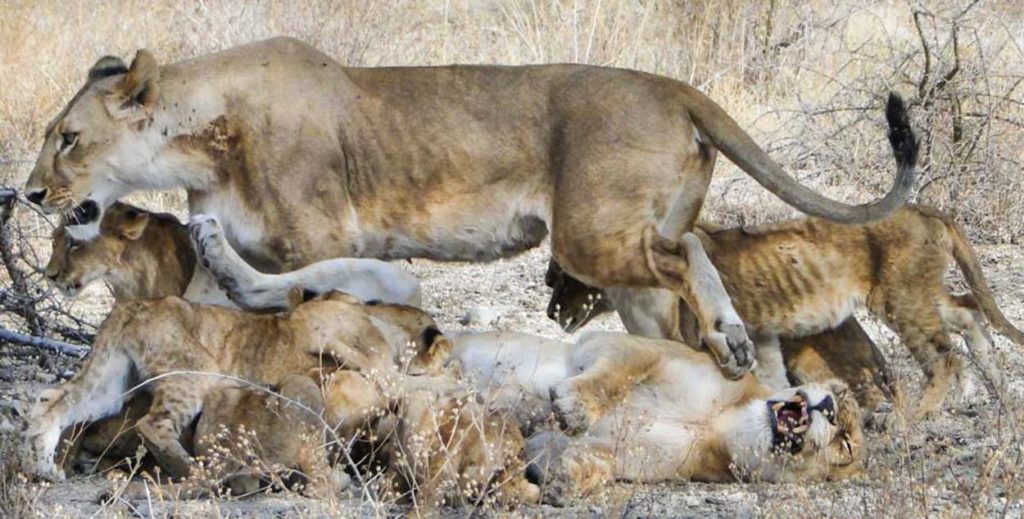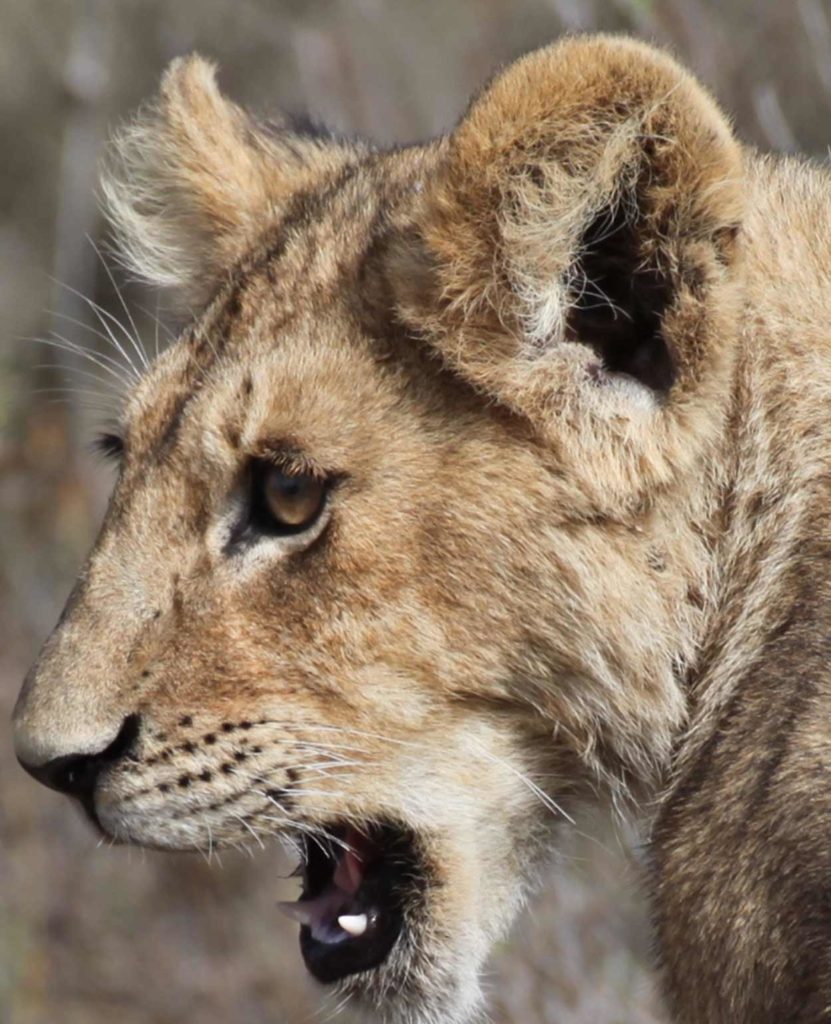 We once found the mums and their year-old cubs in Ngarusi Valley – place of the famous Laetoli footprints and its rudimentary museum, and a busy livestock grazing area. Exited to see them, our lion scouts started naming the young lions. As they got to the last male, MAS-11, they had run out of good names of the area, and thus simply named him "Museum".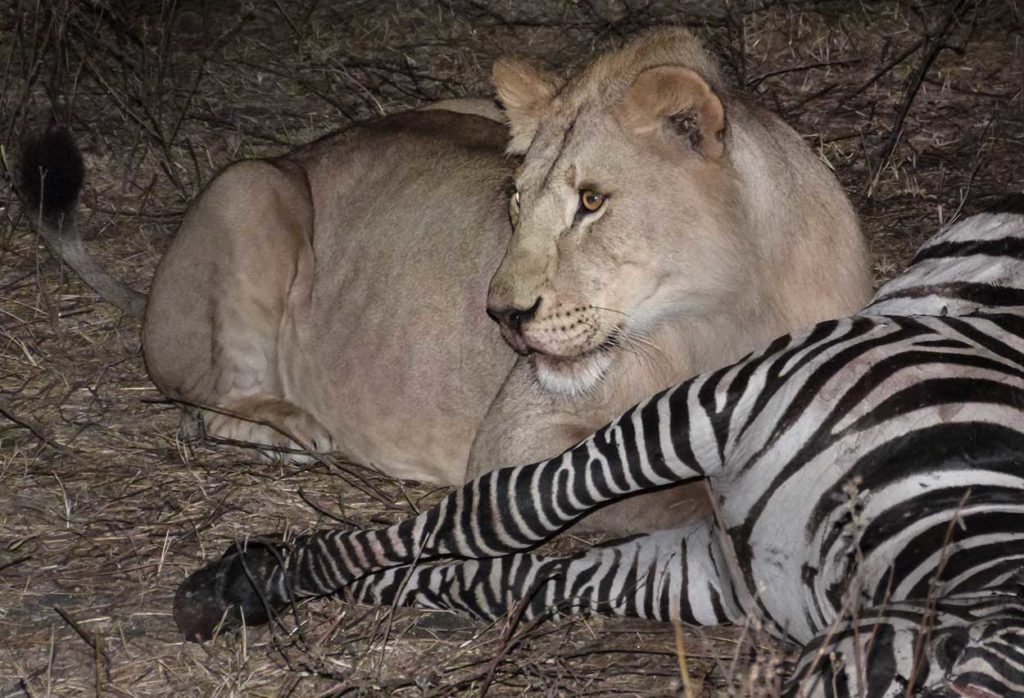 Over the next 1.5 year we lost track of the young Masek males. Three turned up again as we managed to GPS collar Museum's brother near the busy village of Endulen. Over the next three months we followed the movements of this nomad trio closely, as they explored the rugged terrain of Lake Eyasi escarpment and the Ngorongoro Crater highlands. They also made it down onto the Crater floor. We thought they may have found a home – but their Crater visit only lasted for 1 week, before they were back up in the highlands, and to our despair getting a taste for cattle. In late June 2015 Laetolia got speared following a blunt attack on 3 cattle.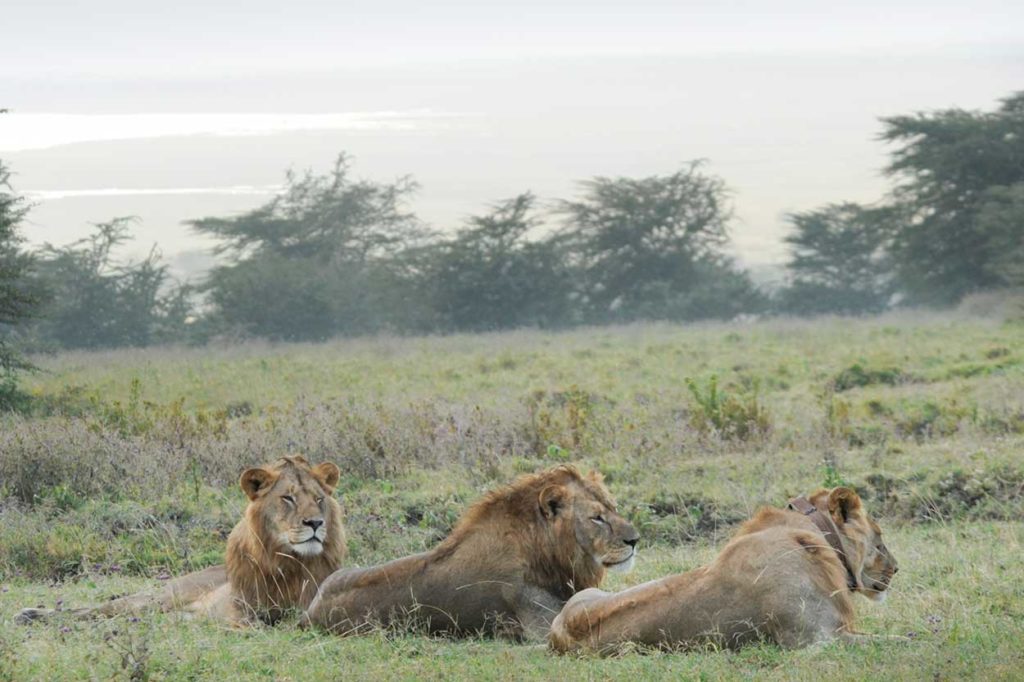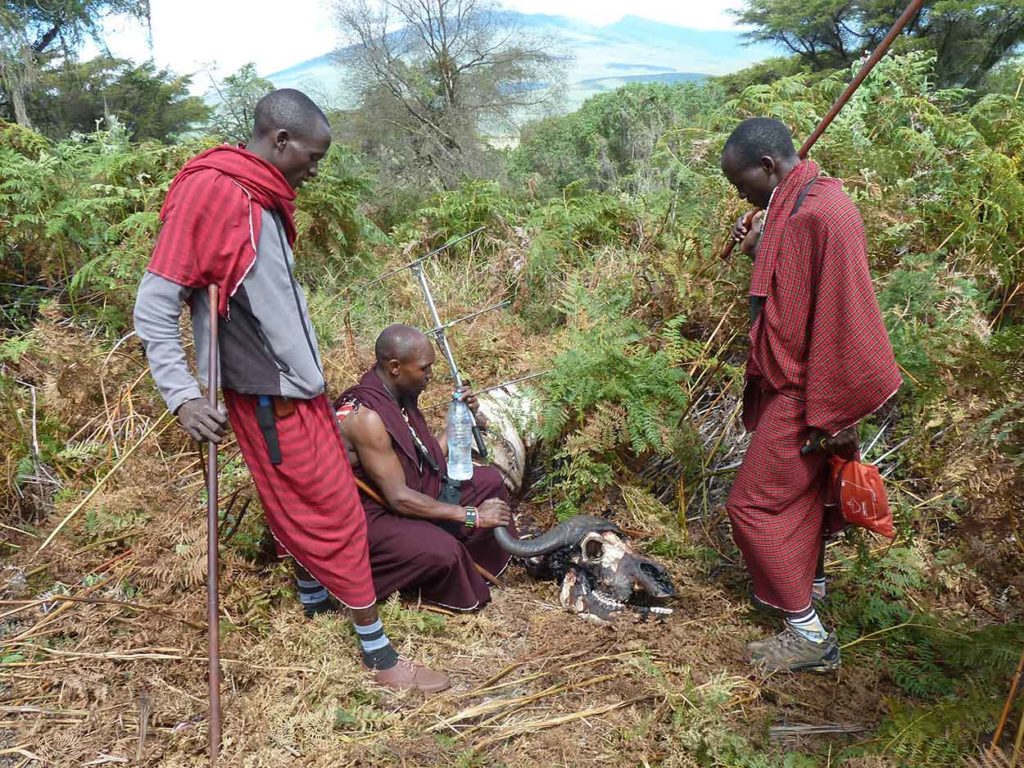 The herders regretted the loss of a collared lion – by now they had understood the usefulness of GPS collars in warning of lions' whereabouts. Half a year later, in collaboration with the local residents, we managed to trace down and collar the now very elusive Museum. Thanks to the inflowing positions from the GPS collar we can visit areas where a collared lion spent a longer time, and from spoors learn more of it's behaviour. Searching such sites, we learned that Museum was on his own, and that despite all wildebeest in area he was feeding primarily on cattle. He was trouble! Then a couple of months later, in May, we noticed a shift in Museum's behaviour. Spoors told us he was now together with two females, and he turned to eating only wild prey (buffalos, zebras).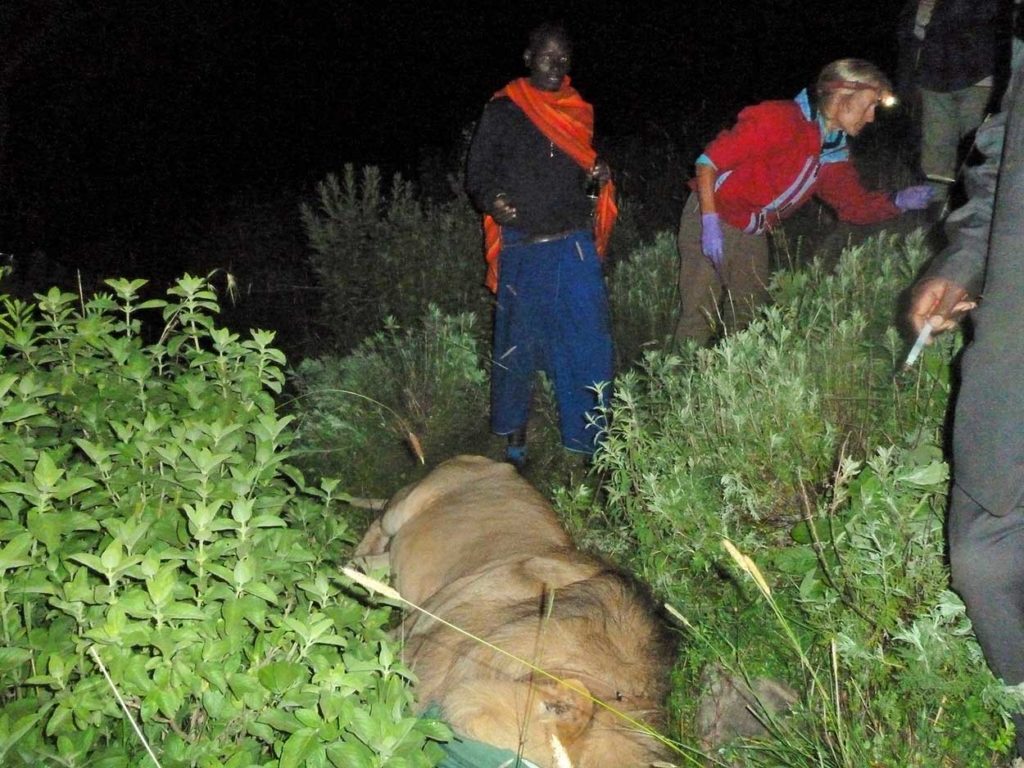 So far Museum is keeping to the highlands near Ngorongoro Crater. Lazaro, Kayanda and Mosonik all gets to guard Museum as he moves between their zones. If Museum maintains this more tolerable behaviour, grows a little stronger and teams up with another male, he may just get a chance on the scene of the Crater floor, and flow in those genes from Serengeti.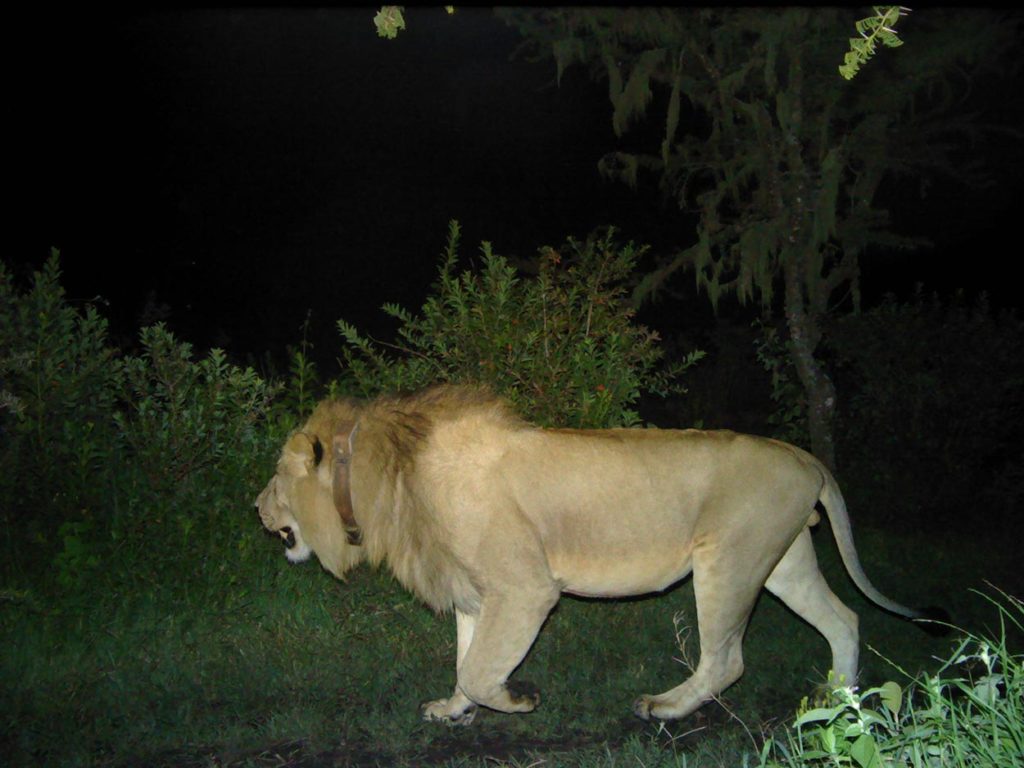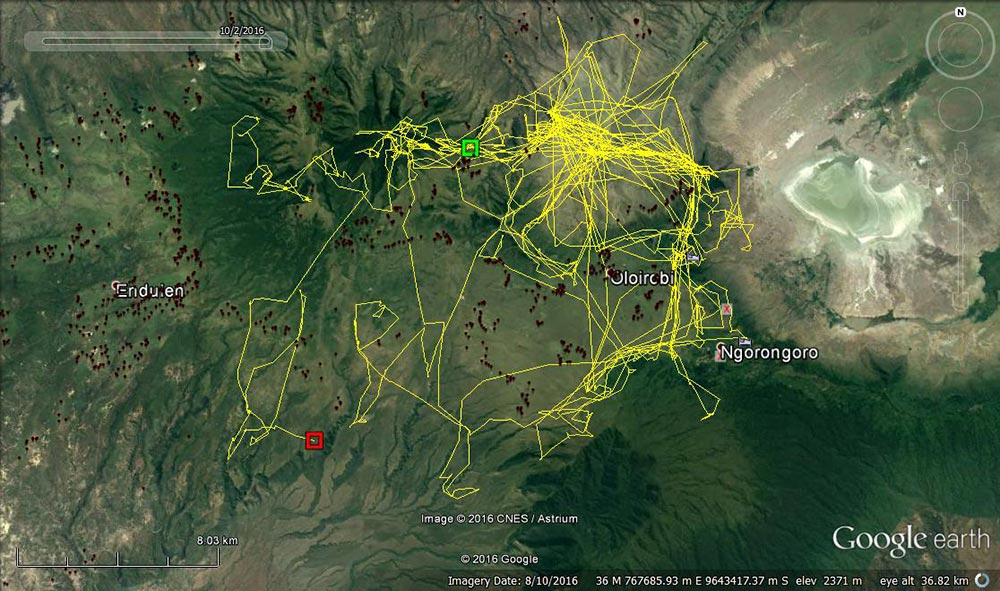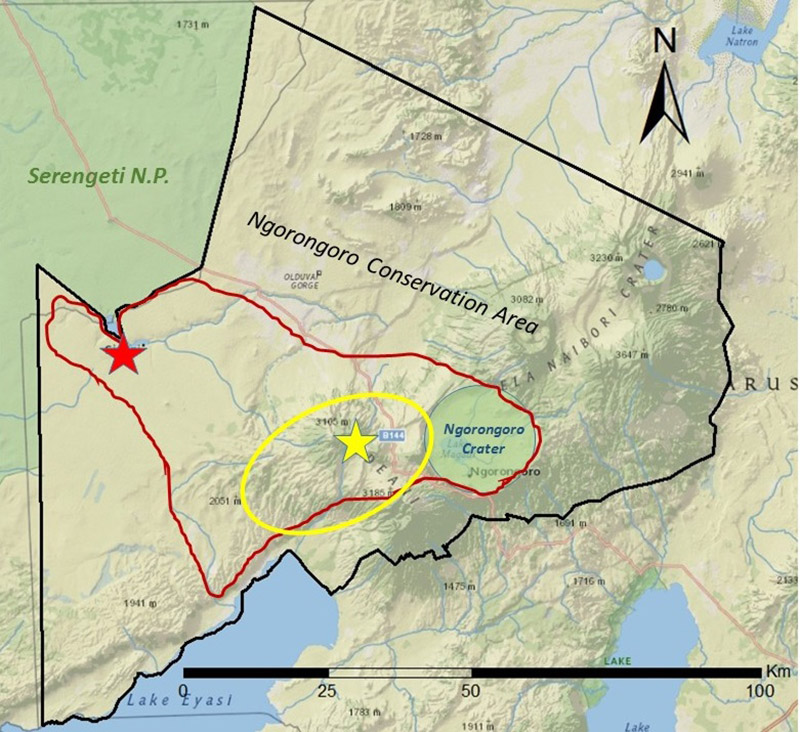 Museum was killed by spearing in January 2017 after attacking a cow in Misigiyo village. Despite pleas from the KopeLion team, many angry warriors gathered for the hunt and several were consequently arrested. This event led to Misigigyo vowing not to kill lions again and KopeLion now work successfully in this area.