Nayomi – our clever and heroic mama
The first documentation of Nayomi is a photo from 2011, a then 2-3 years old lioness out near the Twin Hills east of Ndutu. Lions used to be numerous in this area, but currently we struggle to even find signs of them.
Nayomis cub Nanook and male Puyol, November 2013.
In March 2015 we managed to fit a GPS collar on Nayomi, which has taught us much about the few remaining lions residing here, and – not the least – it has helped us protect them better.
Shortly after we collared Nayomi, she and her adult daughter, Nadine, had cubs. Their resident males, Katavi and Selous, committed fully to their paternal duties. With six little cubs, the dry season setting in and area filling with livestock and their herdsmen, Nayomi & Co were facing challenging times. Over the following months this group showed a routine adapted to coexistence. They would hide in dense thickets from early morning to late evening, then venture out for food and water in the night. They were feeding mainly on livestock, often scavenging skinny cows too weak to make it home. Occasionally Nayomi or Nadine would sprint out from cover in the daytime, attempting to kill passing by livestock. At times they succeeded, at other times suddenly a fierce warrior with antenna would dash in-between. This was our Ilchokuti Sandet, very directly mitigating conflicts by preventing a lion-livestock attack.
Conflict got a little out of hand in late August 2015, and Selous got speared after he attacked a herd of cattle and a few donkeys carrying precious water, and killed one of the donkeys. Nayomi and the others managed to escape, and remarkably they managed to all survive throughout the rest of this conflict-season. As the rains finally returned, the livestock herds could be moved to better grass and water, and the Ndutu region again filled with migratory wild herbivores. Nayomi & Co shifted to a menu of wildebeest and zebra, and no longer did they dash into thickets by the break of dawn. Instead we now found them all relaxed, out in the open – with a particular love for climbing trees.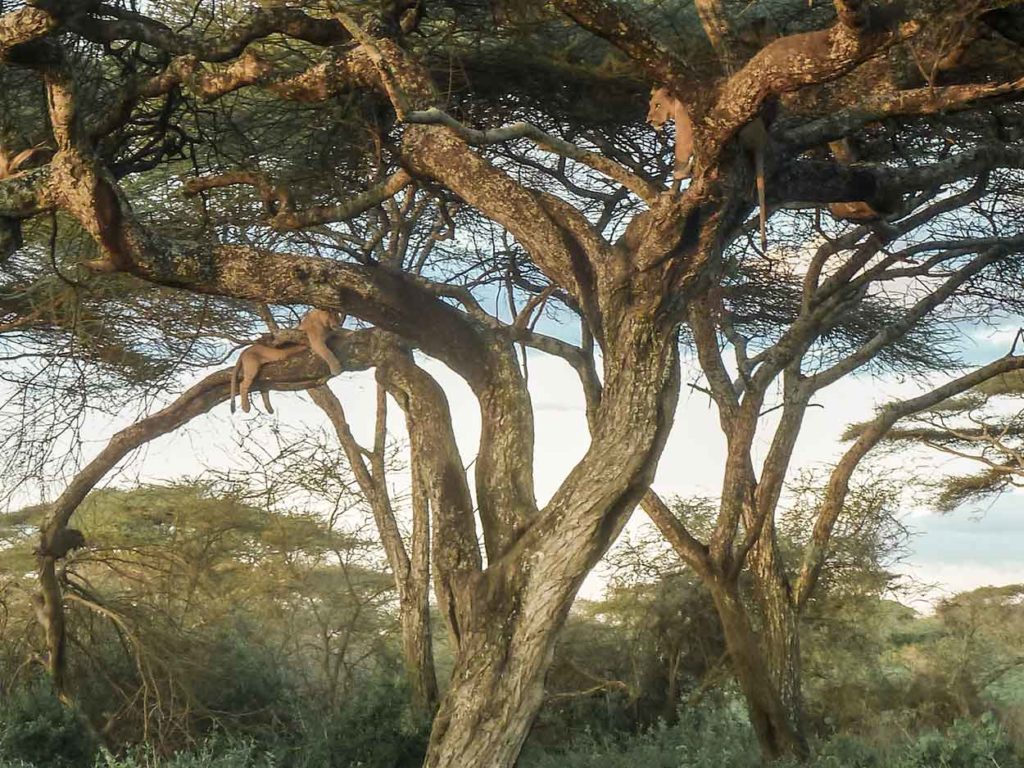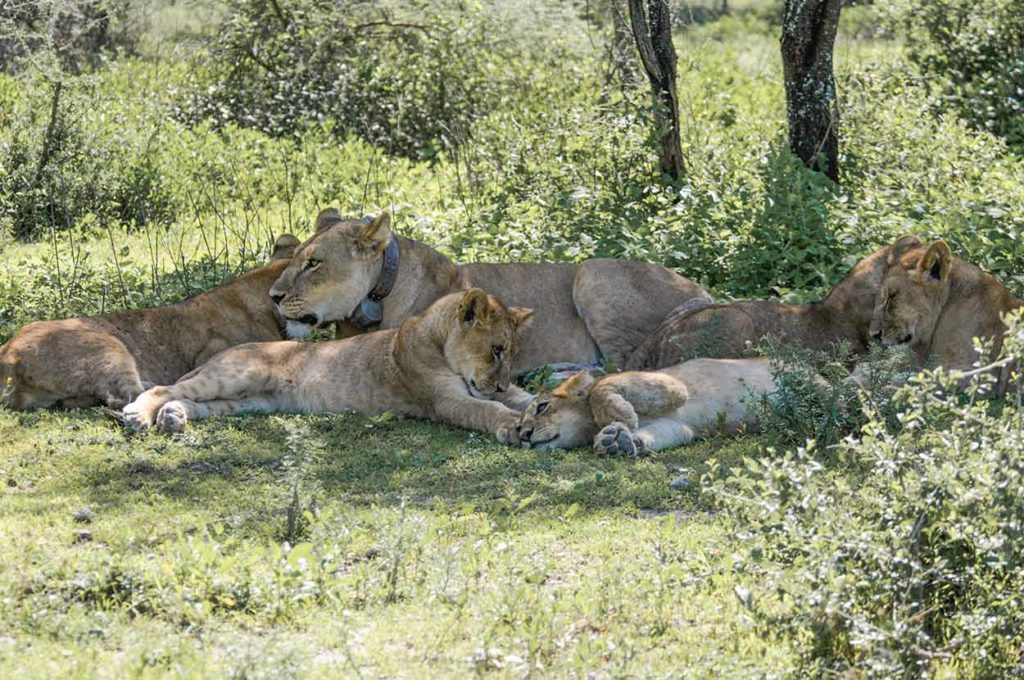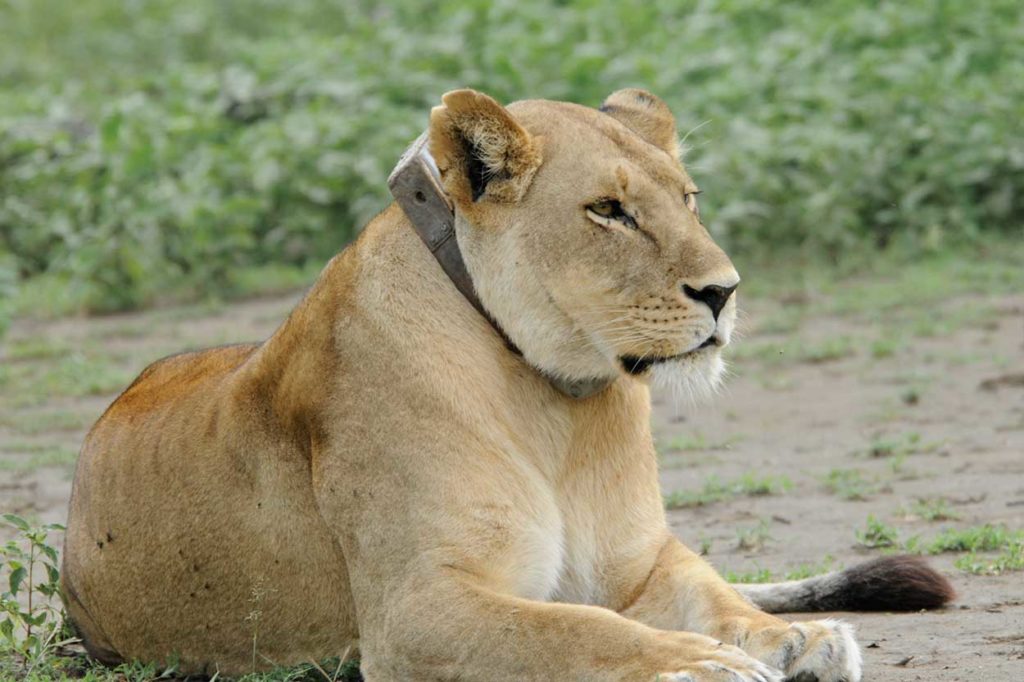 By now, Nayomi & Co are making it through the next dry season. Five of the six offspring are still with them. Nayomi is apparently taking the spreading of genes seriously as she also has another litter tucked away in the bushes. We know if from Nayomi's swollen teats and tell-tale lactation stains. In time we will check out these new cubs – but for now our efforts is to spend all our efforts into keeping Nayomi & Co safe for yet another dry and conflict season.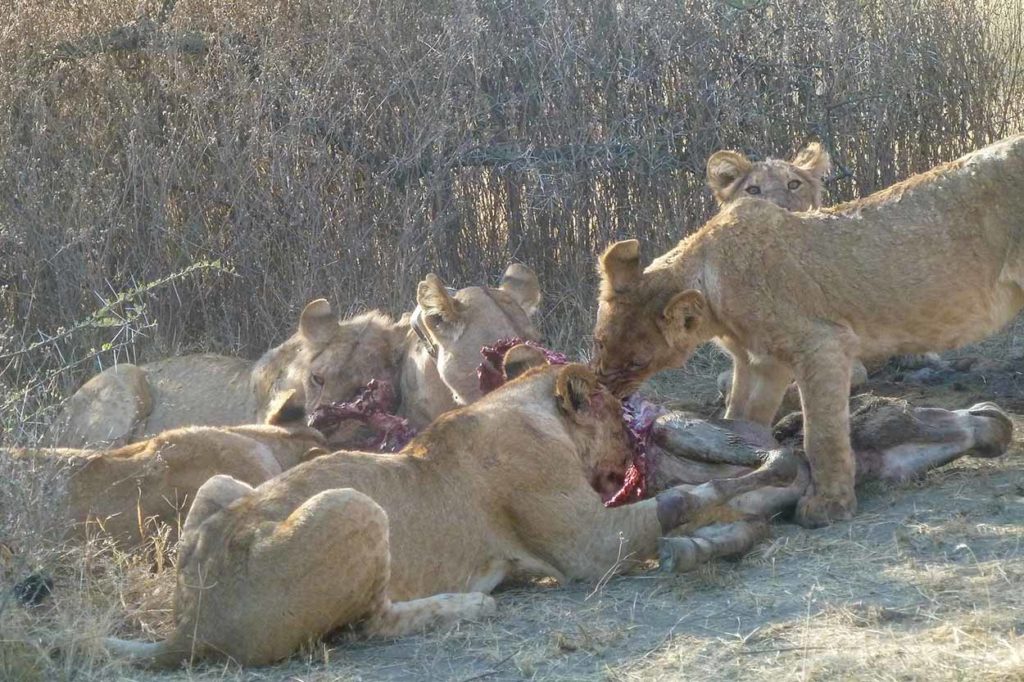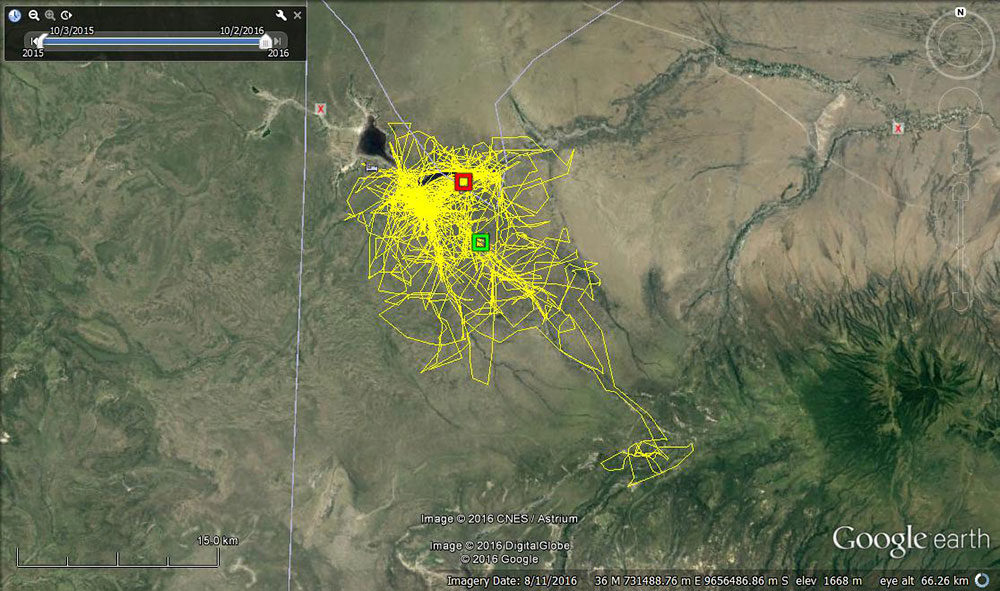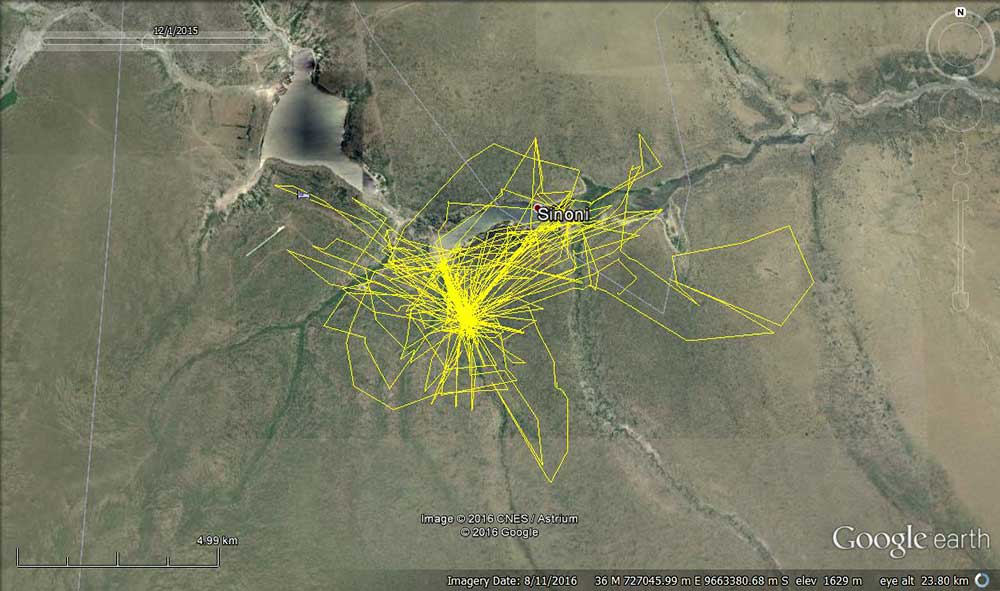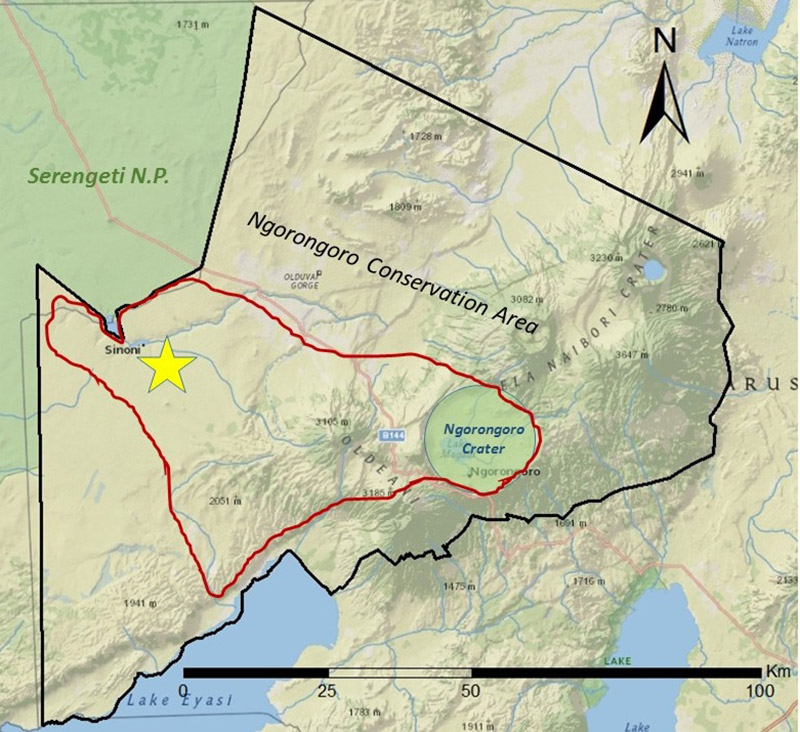 Although in good health, Nayomi was found dead in December 2017. Although we can't rule out spearing their was no obvious indications and she may have died from an unsuccessful hunt.