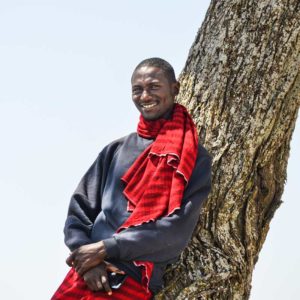 Tate Oleku Olelepayon is born and raised in Meshili village, Ngorongoro, in a polygamist family with two wives and 17 children. He is now married to one wife and they have two children. Among all his siblings, Tate was the lucky one to acquire modern education. After primary and secondary school, he achieved a college certificate in wildlife and tourism, and thereafter a Bachelor degree in Tourism Management at Sokoine University of Agriculture. After this, Tate got a year's employment with the Ilaramatak Lorkonerei Pastoralists' Advancement (IOPA) as Program Officer for a local Women Economic Group.
Tate joined KopeLion in May 2015 as an assistant manager. He works closely with the Ilchokuti and scouts to accomplish the project's mission of sustainable co-existence. Tate is very happy and proud to work with Lion researchers and conservationists with a clear desire for community participation. Currently KopeLion monitor and track the whereabouts of a few GPS collared lions' that live in community area. Among them is Nayomi which is Tate's favourite. She is the first collared lioness Tate have known, and he finds her very intelligent as she manages to survive, and also raise all her cubs in the conflicting environment she lives in. Lastly, Tate treasures all the new skills and insights he gets from working with Nayomi including knowledge about wildlife and the use of the scientific tools like GPS, telemetry tracking, and the computer. Tate aspires to continue working as a mediator for wildlife and community, to pursue the promising and sustainable links between human – wildlife and livestock – wildlife in its continuum of challenges.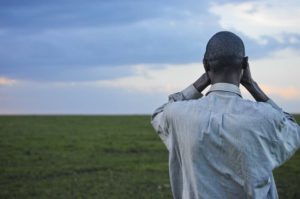 We feel very fortunate to have Tate on our team. His respectful and engaging manner helps us strengthen the bonds with the communities and other important stakeholders in the area. With a pen instead of a spear in his hand, Tate is our conflict resolution warrior.
Staff Manager & Community Outreach Officer