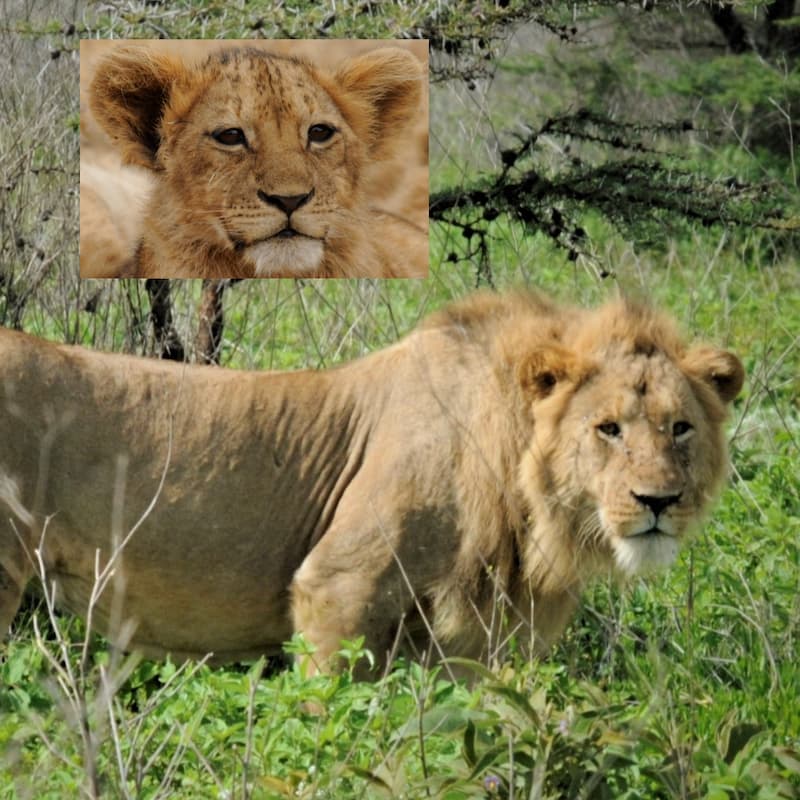 After some years of following Nosikitok and her pride in Ndutu, her collar dropped off as per schedule in December, and we needed to find a new lion to follow. Roimen was aware of some young males roaming widely and to collar one of these males would give us an opportunity to warn people of their presence on a daily basis, enabling them to keep their livestock out of harm's way and for us to keep an eye out for the lions and protect them on their travels through NCA.
Thanks to the KopeLion team and Dr. Wambura, one of the three brothers, who are together, was collared on the 4th of January between Ndutu and the Highlands, and due to his size was given the names Lopirr, which means the large one in Maa, and Buddha at the request of the Mansharamani family who has so generously supported KopeLion work.
Lopirr Buddha is originally from the Carter Lakes pride and is either the son of Noongoile or her Aunt. The gang has been currently pretty settled in the Kiloki valley feeding on the richness of the migration passing through.
Share This Story, Choose Your Platform!
Related Posts