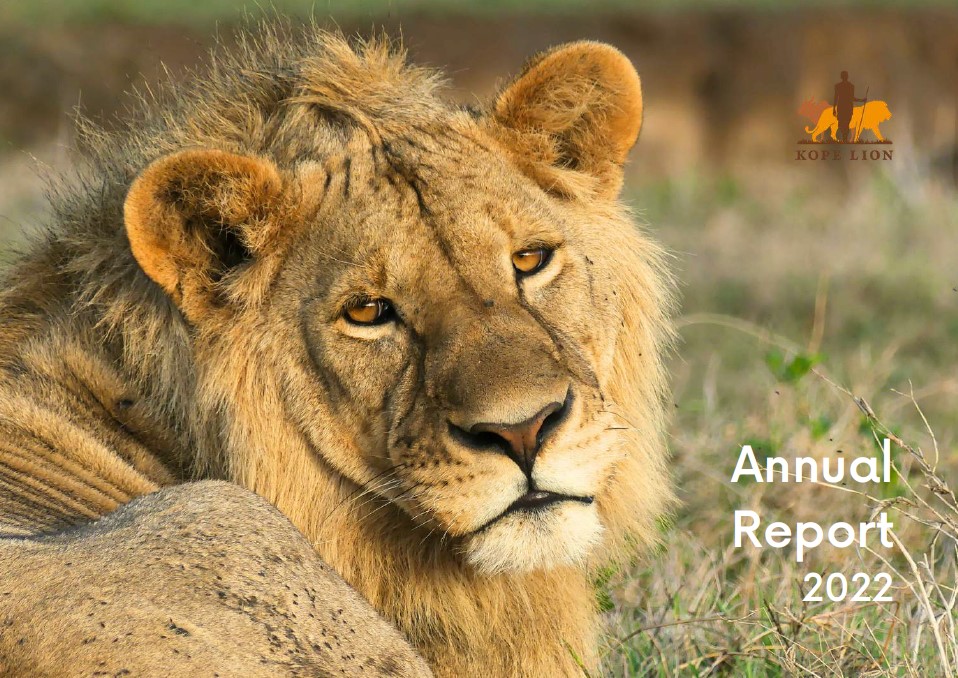 Enjoy a summary of KopeLion's 2022 – a busy and constructive year, enabling pastoralists and lions to coexist in Ngorongoro.
Kope Lion
KopeLion Inc. (short for Korongoro People's Lion Initiative) is a non-profit NGO registered in USA
We're excited to be part of the African Community Conservation Forum 2023, a
platform that is bringing together 90 local African conservation leaders and 50+
external partners and supporters to foster learning, collaboration, and collective action,
so we can all do our work even better. We'll be discussing power and all the types of ways it shows up in ourselves, in practice and in partnerships.
We're looking forward to connecting with many, sharing our thoughts and ideas and learning what we can put into practice from this important topic!
#People4Nature #CommunityConservation
...

See More

See Less
A summer of lion days! A huge thanks to Safina Lion Conservation Fund and the Cotswolds Wildlife Park for hosting a load of fundraising days for lions. The opening of the new lion enclosure raised money for KopeLion, Lion Landscapes and Safina, while a long sponsored walk and a makeshift 'boma' with children wearing cow masks at Folly Farm in Wales, raised funds to strengthen homesteads from predator attacks in Ngorongoro.
Photo credit: Philip Joyce Photography @philipjoycephotography
Safina Lion Conservation Fund Cotswold Wildlife Park, Folly Farm, Lion Landscapes
...

See More

See Less
Creating conversations - with a learning opportunity of your choice: cattle markets by the Tanzania Chamber of Commerce, Industry and Agriculture.
Members of Ngorongoro's pastoralist community joined us for 4 days this week in Karatu getting more information on how to improve their livelihoods and on the rules and regulations pertaining to wildlife and livestock.
Much of the day was spent building relationships, strengthening connections, and exchanging ideas.
Thanks to Charles Makoi and Eric Anande for the lectures!
#creatingconversations #lionconservation #communityconservation #ngorongorolions #kopelion #humanwildlifecoexistence #ngorongoro #ngorongorocrater #lionconservation #corridoroftolerance
@pawfdn @lionrecovery @LionRecovery
...

See More

See Less